Get Your Fire Mountain Yo-Yo!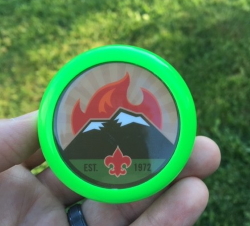 We've got spirit yes we do, we've got spirit, how 'bout you!
Show off your Fire Mountain camp spirit with a high quality custom yo-yo.
The Technic yo-yo delivers excellent performance. Its wooden axle and take-apart design (highly recommended for beginners) sets it miles ahead of other traditional yo-yos. Whether you are just beginning, or a veteran looking to add a performance yo-yo to your collection, the Technic is a great choice.
Price: $25 (shipping included)
Quantity: